Millets in Hindi:
Millets are the ancient grains that were lost from our plate due to our more preference for Wheat and Rice. Now the demand for millets is increasing in India and also in the global market because it is full of nutrients and can build our immunity.
In this blog, we will look deep into the millets type and what we call millets in the local language. So that we can identify the right millets and can include them in our regular diet.
Now let see the picture of millets one by one.
Types of Millets: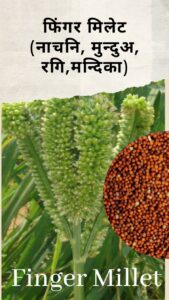 Finger Millet is called Nachini or Mandua in Hindi. Most popularly known as Ragi. It is rich in Calcium and good for bones. We can also give to our babies after the completion of 6 months of age.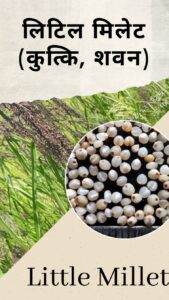 Little Millet is called Kutki or Sawan in Hindi. It is good for people of all age groups. It prevents us from constipation and also helps in reducing fat from our body.
Foxtail Millet is called Kagni in Hindi.
Click to Buy Best Millets Online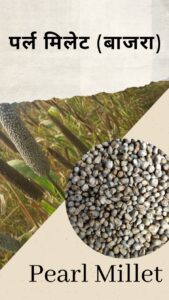 Pearl Millet is called Bajra in Hindi.
Proso Millet is called Cheena in Hindi.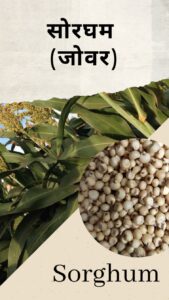 Sorghum is called Jowar in Hindi.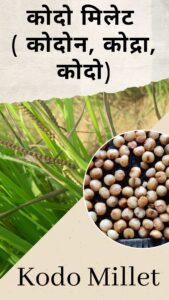 Kodo Millet is called Kodon, Kodra, or Kodo in Hindi.
Barnyard Millet is called Sanwa in Hindi. We generally consume Sanwa during "Navratri".
Click to Buy Best Millets Online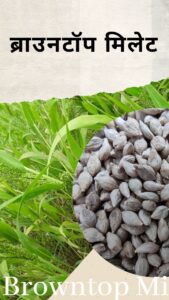 Browntop Millet's Hindi name is not yet confirmed. In Telegu, it is called Korale.
I think by this time you could easily identify the millets. But for more understanding about it, I have provided a video below.
Related Post: Identification of Millet Grains
Click to Buy Best Millets Online
Importance of Millets in Hindi:
The Government of India has approved 2018 as the National Year of Millets and FAO has supported India's proposal to celebrate 2013 as the International Year of Millets. Due to the rich content of nutrients in Millets, it is called Nutri-Cereals.
In the coming days, Millets will be addressing the food, feed, fuel, malnutrition, health, and climate change issues.
Let us listen to our honorable Prime Minister, India on the importance of Millets in Hindi.
Related Post: Amazing Millets Health Benefits