Millets on Gandhi Jayanti:
Gandhi Jayanti is celebrated to mark the birth anniversary of Mahatma Gandhi in India. On this day we pay a number of tributes. No doubt his philosophy has taught us many things in our life. But when I see the way we are moving towards our health and lifestyles, there needs more attention. The junk food and unhealthy diet we are taking are leading us to more nutritional disorders and lifestyle diseases like diabetes, hypertension, cancer, and many more.
Mahatma Gandhi was very much familiar with millets and done a lot of experiments with these crops and grains. He has mentioned about millets in his book named "Key to Health". Millets are good for our health as it contains a lot of nutrients which are very much helpful.
Millets in Ayurveda:
Millets are considered as healthy grains in both Ayurvedic and Western medicine. In Ayurveda, millets are considered Sweet, Heating, Dry, and Light because they are satisfying, nourishing, light, and easy to digest.
We have forgotten the ancient traditional grains which are forefathers were taking. Its time to bring back to our plate. You must be thinking why millets. There are ample reasons which you can't deny after knowing about it. Let us start with one by one.
Why Millets?
Finger Millet contains the highest calcium 344mg per 100 gms. It helps in preventing malnutrition and ideal for diabetics as it has the ability to control blood glucose levels and hyperglycemia.
All Millets are gluten-free and are recommended for celiac patients.
They are rich in dietary fiber and it helps in decreasing obesity.
Millets are low glycemic index food and thus controls diabetes.
They are a rich source of iron and it helps in preventing anemia.
It helps in reducing the risk of cardiovascular diseases.
Millets are effective in the prevention of cancer initiation and progression.
It prevents oxidation of low-density lipoprotein and thus helps in reducing hypertension.
Related Post: Types of Millets and their Health Benefits
During the 1960s processing of millets was difficult and a lot of drudgeries were involved in it. During my field visit in the tribal areas of Koraput, Odisha witnessed to see the traditional processing of little millet and documented it for you.
After watching this video, you must have known the difficulty in processing millets. But we must be thankful for the advancement of technologies in processing where the number of machines has been made by the manufacturers in India and made our work easier. We are now getting the cleaned and quality processed products of millets from the market.
How we can add Millets in our Diet:
As per my experience, I will suggest a few ways for you to include millets in your diet. If you are new to millets, start with one or two millets, and subsequently add others. You can make roti with these millets. Gradually, you can try your hands with breakfast recipes like Upma, Idli, and Dosa. Millets are good for children and much research work has been done on it and found to be effective in terms of health. You can make Ragi ladoos and biscuits for children and definitely they will love it.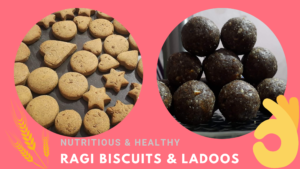 For more Millet Recipes: Watch my Youtube Channel
Thumb Rules while Cooking Millets:
Soak it before cooking in water for at least 2 to 3 hours. But soaking millets overnight is more helpful.
To get the best taste of it, served it hot. If allowed to cool, they become drier than rice and wheat.
Always store it in a cool and dry place. Sun-drying at regular intervals will ensure more shelf life.
Let us celebrate the day with Millets on Gandhi Jayanti by honoring Gandhiji's philosophy. It will surely bring change in our health and improve the well being and we can lead a healthy life.